Working hard on customer satisfaction, strive to consistently deliver high quality!
Ipswich has a rich history and culture, having been a centre for wool trade, the arts, and education since the Middle Ages. The town also has numerous historic buildings, museums, and galleries, including Christchurch Mansion, which houses collections of East Anglian art and artifacts, and the Ipswich Museum, which showcases the town's cultural and industrial heritage. Today, Ipswich is a thriving town with a strong economy, centered around technology, retail, and tourism industries. The town also continues to be a hub of maritime activity, with its harbor and marina still being used for commercial and recreational purposes.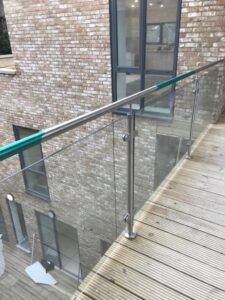 IP Locksmiths Ipswich has a proven track record of providing high-quality services that consistently meet our customers' expectations.   We continually invest in staff training and development to ensure that we are always up-to-date with the latest industry standards and best practices.
We operate a genuine 24/7 on-call service with attention to detail and fast response. We know that our customers potentially will need a locksmith at all hours of the night and day for that  reason we use local reliable locksmiths.  We strive to make sure that everyone is satisfied with our highly qualified team whether you require an emergency or a scheduled appointment, we aim to provide the best service possible and aim to get to you within 25-30 minutes.
We operate a no 'call-out' fee policy and aim to get to you within 30 minutes.  We operate and are available 24 hours a day via our hotline. Our work is guaranteed with a 12-month manufacturer's warranty on all parts and our guarantee on all workmanship.
Our vans carry an extensive range of popular locks brands such as Mul-T-Lock and Yale cylinders to mention but a few. All hardware manufactured by these brands is available at affordable prices!  Our locksmith services are available for both residential and commercial. Our staff is knowledgeable, dependable, and professional. All of our work is fully guaranteed and we take pride in our performances.
Our vans are loaded with enough spares and new locks to able to perform most repairs in and out of normal working hours. We can replace locks with minimum fuss and at the lowest cost possible
Anti-snap locks are a type of lock that are designed to prevent lock snapping, which is a method of breaking into a lock by applying force to the cylinder until it snaps. Anti-snap locks have a special mechanism that prevents the cylinder from breaking when force is applied, making them more secure than traditional locks. These locks are commonly used on doors that are considered to be at a higher risk of break-ins, such as front and back doors.
A deadbolt lock is a type of lock that is typically used to provide an additional layer of security on doors. It is called a "deadbolt" because the bolt is not spring-loaded, and must be manually turned in order to lock or unlock the door.
A deadbolt lock typically consists of two main components: the lock body, which is installed into the door, and the thumb turn, which is on the inside of the door. The lock body and thumb turn are connected by a metal rod, called the "bolt", which extends and retracts when the thumb turn is turned. When the bolt is extended, it enters into a strike plate on the door frame, making it difficult to force open the door from the outside.
Deadbolt locks come in different types, like single-cylinder and double-cylinder. A single cylinder deadbolt has a key on one side and thumb turn on the other. While a double cylinder deadbolt has a key on both sides, making it more secure but also less convenient to use.
Deadbolt locks are considered to be more secure than traditional spring-bolt locks, and are often used on front and back doors, as well as other entry points that need to be kept secure.